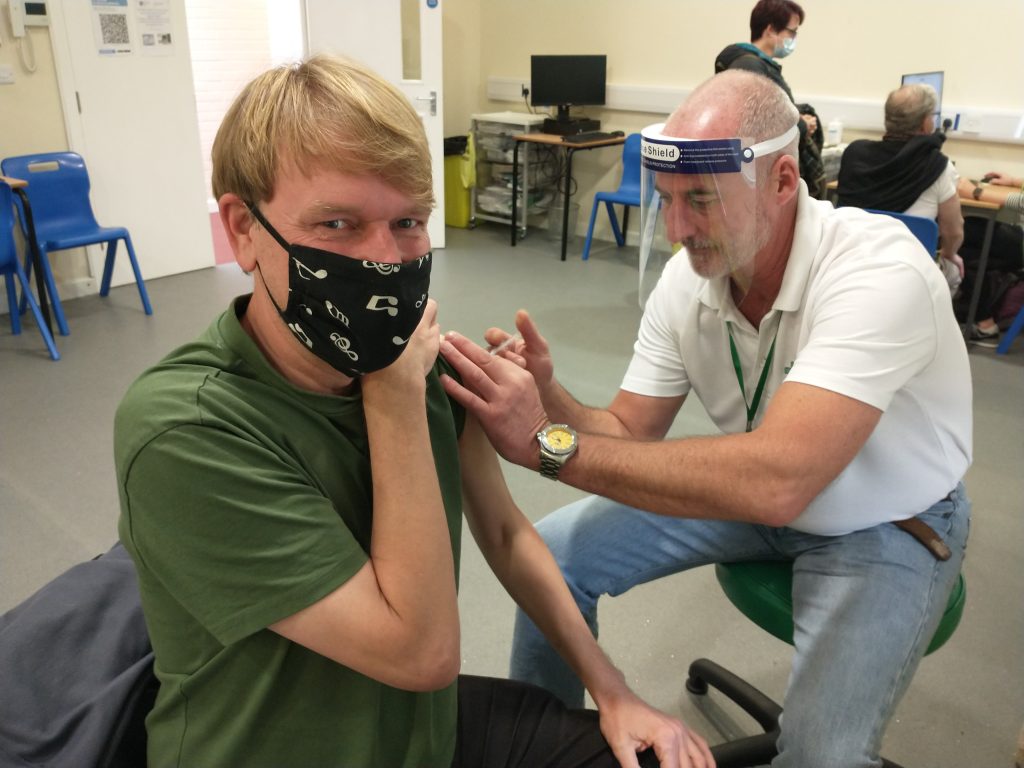 In late August 2021 we got the call from Knaresborough Connectors "is there any chance Chain Lane Community Centre can accommodate Knaresborough's Covid Vaccination Centre". The request was urgent and essential if we were to get "jabs in arms" for the people of Knaresborough so that they could start to live their lives again as we emerged from the pandemic.
It wasn't straight forward. All our rooms had groups using them, it would take a lot of logistical changes and we would need to reach out to other community venues to provide spaces for our customers. The next question was "when do they need the space?" The reply of 21st September took the colour from our faces for a few minutes!
But, by effective partnership working and hard work we were able to provide two of our large rooms, the Nidd and the Swale, and other local venues such as the community centre on the Stockwell estate and Knaresborough Balance and Wellness centre, worked with us to make sure no local activities and groups were left without space.
The Vaccination Centre opened its doors on the 21st as planned. Homecare Pharmacy was poised and ready to go. A band of volunteers were standing ready to help people through the process. Our team at Chain Lane were on hand to support. 
1500 people passed through our doors on that first day. A new venue, a new team, very long queues – we learned many lessons that day. Even the weather conspired against us, as the rain poured. "What have we done" could be heard as we tried to accommodate everyone in a car park that only holds 28 cars!
But 18 months on we are proud to have been a part of this partnership. We knew that with each vaccination given we were helping people to move back to the freedoms they had once enjoyed. Numbers were gradually reduced to 700 people a day which was manageable for everyone. Between September and December 2021 over 65,000 vaccinations were carried out to people from our town and beyond. Local businesses supported the volunteers, there was always much excitement when fish and chips or locally produced pork pies arrived to keep them going! Our neighbour, Lidl supermarket, allocated us some extra parking spaces to take the pressure off.
We were part of a whole town effort to keep our community safe. We were proud to be part of it.
Our other projects
Friends of Ukraine

Chain Lanes efforts to support and house Ukrainian refugees throughout the district

Gardening Group

Our weekly gardening club was established in 2019, by a group of well-motivated and community focused volunteers.