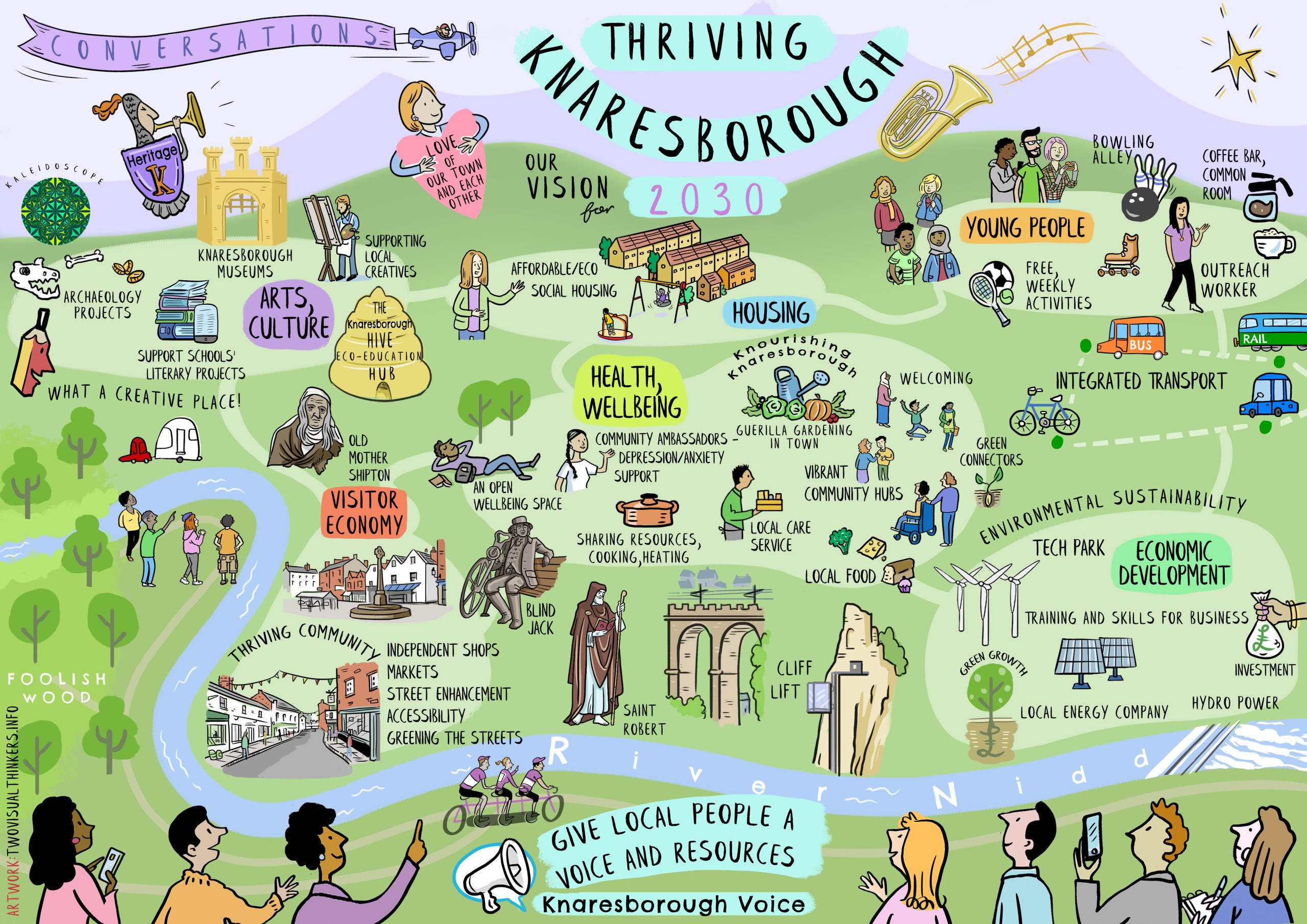 Knaresborough Voice
Knaresborough Voice is a collaboration of local community groups lead by Knaresborough Connectors and Chain Lane Community Hub.
Started by a group of community leaders during the pandemic it aims to bring together groups from across the town to explore how we can work together to create a vision for the town and then bring the vision to fruition. We have so far undertaken
Survey work with residents
One to one meetings with 18 key community groups
Polis conversations on "Life in Knaresborough", "Twenties Plenty" and "Mental Well-being after Covid"
Polis runs anonymous online conversations and has been used by the Government's Policy Lab, as well as more famously in Taiwan, to understand what large groups of people think in their own words, enabled by advanced statistics and machine learning. Social media creates polarising views and echo chambers. Polis is different. It is our Mission to facilitate better conversations, to unearth the best ideas in our town and to build consensus around these ideas. At Knaresborough Voice, we have partnered with the Crowd Wisdom Project to deliver for our town.
Group work has also been established and we currently exploring the following subjects:
Youth provision
Community buildings
Heritage
Health and Wellbeing
Access and Connectivity
Environment and biodiversity
Frailty
Arts and Culture
The Knaresborough Voice group of local community organisations are working on how to respond to the findings of this work.  If you have a subject you'd like the town to have a conversation about, or want to be part of the response, then please get in touch with us via info@chainlane.org or peter.lacey8@icloud.com
To find out more visit https://www.knaresboroughvoice.org.uk/