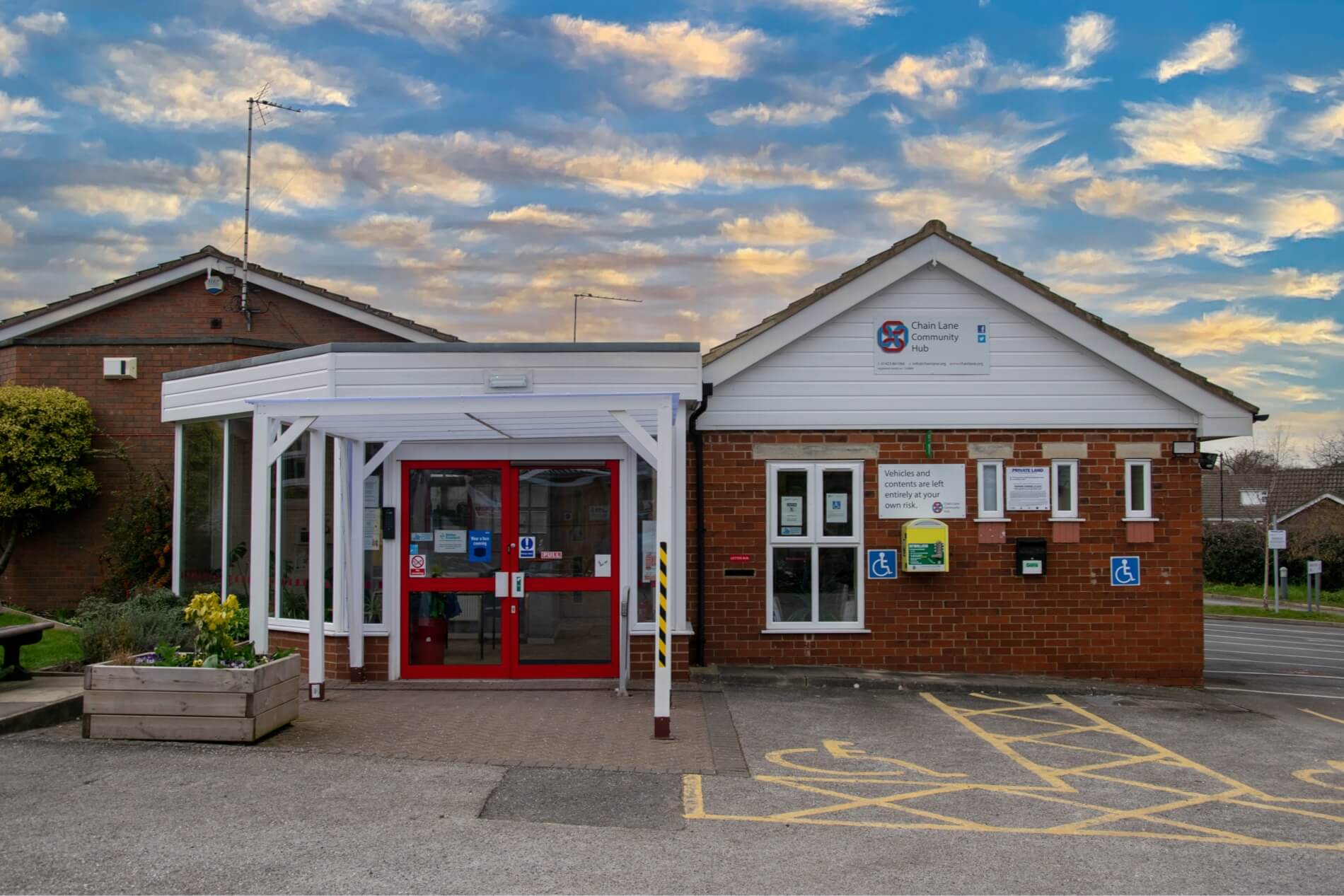 Chain Lane Community Centre
We are happy to provide a safe, welcoming, modern community space for our visitors,
with long-standing tenants plus well-established local groups on site.
What is Chain Lane Community Centre?
The Community Centre has two main functions:
It enables a wide range of community, leisure and welfare activities that are provided for all age groups in modern, flexible and accessible community spaces. A focus for services and activities meeting local need

It provides a home for four important voluntary and community sector organisations, namely
From September 2021 to March 2023 we also provided a base, in partnership with Homecare Pharmacy, for Knaresborough's Covid Vaccination Centre. At its peak in 2021 over 1000 residents per day (from Knaresborough and beyond) were receiving their vaccinations in a timely, friendly and clinically excellent manner.